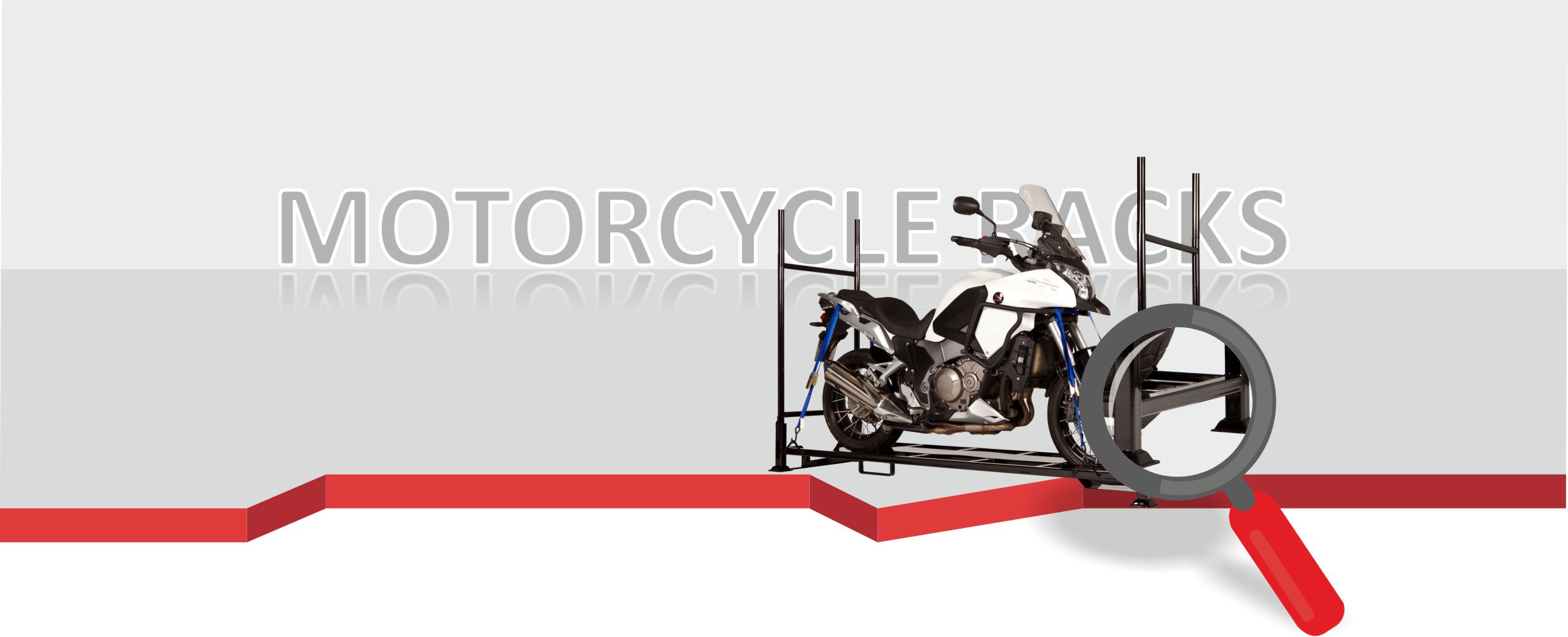 Transport racks for motorcycles
Our multi-purpose storage and transport racks for motorcycles are suitable for many standard motorcycles with a front tyre width of up to 180 mm and a back tyre width of up to 220 mm. The motorcycles are held in place within the racks with straps.
Our motorcycle racks are stackable in fours. Their optimised dimensions also ensure that they can be stacked in twos during lorry transport. The collapsing or retractable side parts mean that several of the racks can be stacked to save space when not in use or during return transport. This way you can cut back on unnecessary transport and storage costs.

Other products from JUMA: