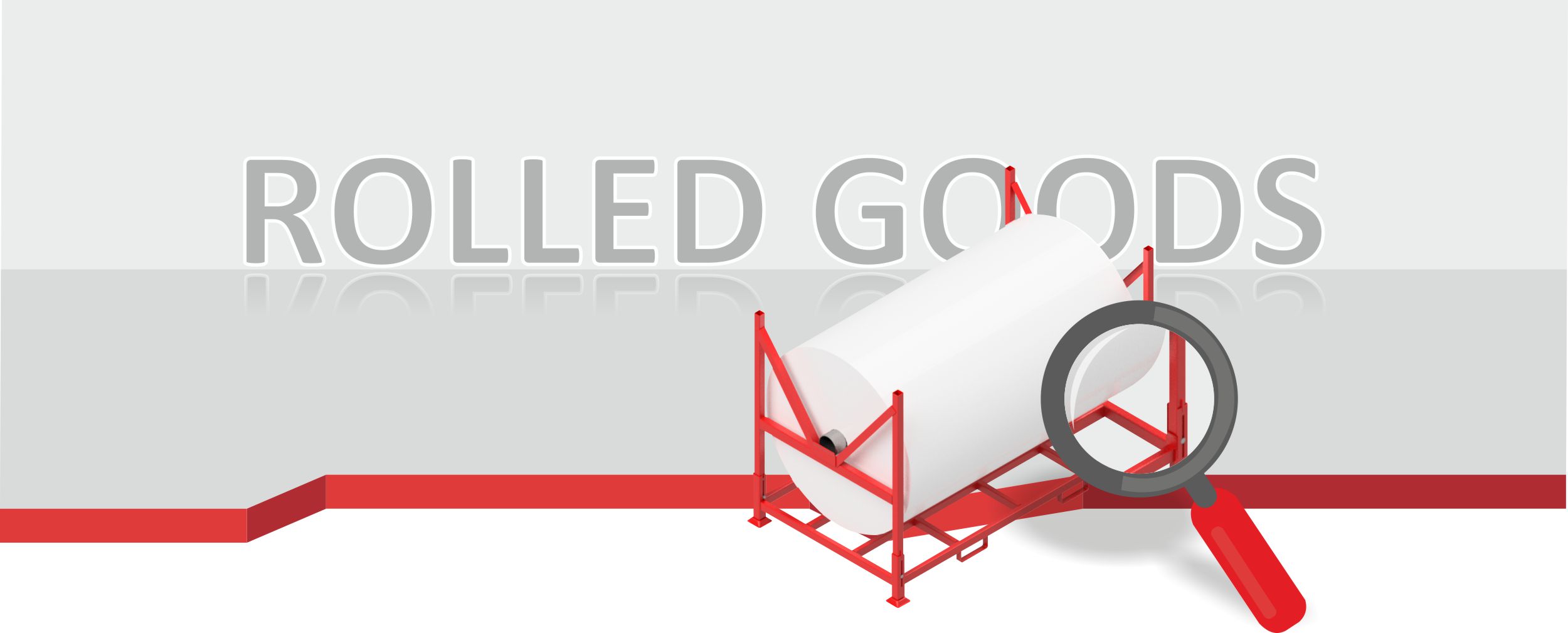 Roll racks for transporting and storing foil, paper and fabric rolls
Tidy up your warehouse or optimise your internal and external material flow! Our racks allow you to reach for the sky! Use the full height of your warehouse and stack several layers of rolls safely inside our racks. Create your own flexible, adjustable storage system! The racks can simply be collapsed or folded down when not in use to ensure compact storage until the next time they are needed.


The same applies to transporting them! Make use of every inch of space inside your lorries! Safely store your rolls in our racks and stack them in layers right up to the ceiling of the lorry. This will not only allow you to use the entire floor space, but also the whole cargo space. This will allow you to optimise your transports! When returning empties, simply fold down the racks to make them more compact and transport them back.


Material flow

You can pick products directly into our racks. Simply place the racks next to your machinery or inside your incoming goods department. Our racks can be transported using any kind of industrial truck (forklifts, lifting truck, electric lifting truck etc.) and manoeuvred safely through your warehouse or production department. Pack your products directly in our racks and eliminate the costs of additional operations!

Protecting sensitive materials

We offer our racks in a wide range of different designs. You can pick the solution you need in line with the handling task and the requirements of your products. You can choose from models for suspending your products from crossbars or the transport rack itself. This will ensure that your rolls are perfectly safe, as they do not rest on any surface and are suspended entirely without any contact. This eliminates the risk of pressure marks.

You can also choose our prism racks or canvas support racks for less sensitive products! Simply place your rolls in the support provided as an easy way of securing them in the load carrier.

The rolls can be removed using a crane, a coil loader or other suitable handling equipment. The racks are suitable for heavy rolls weighing several tons as well as for lighter ones! We can adapt our racks to suit your requirements!

Other products from JUMA: