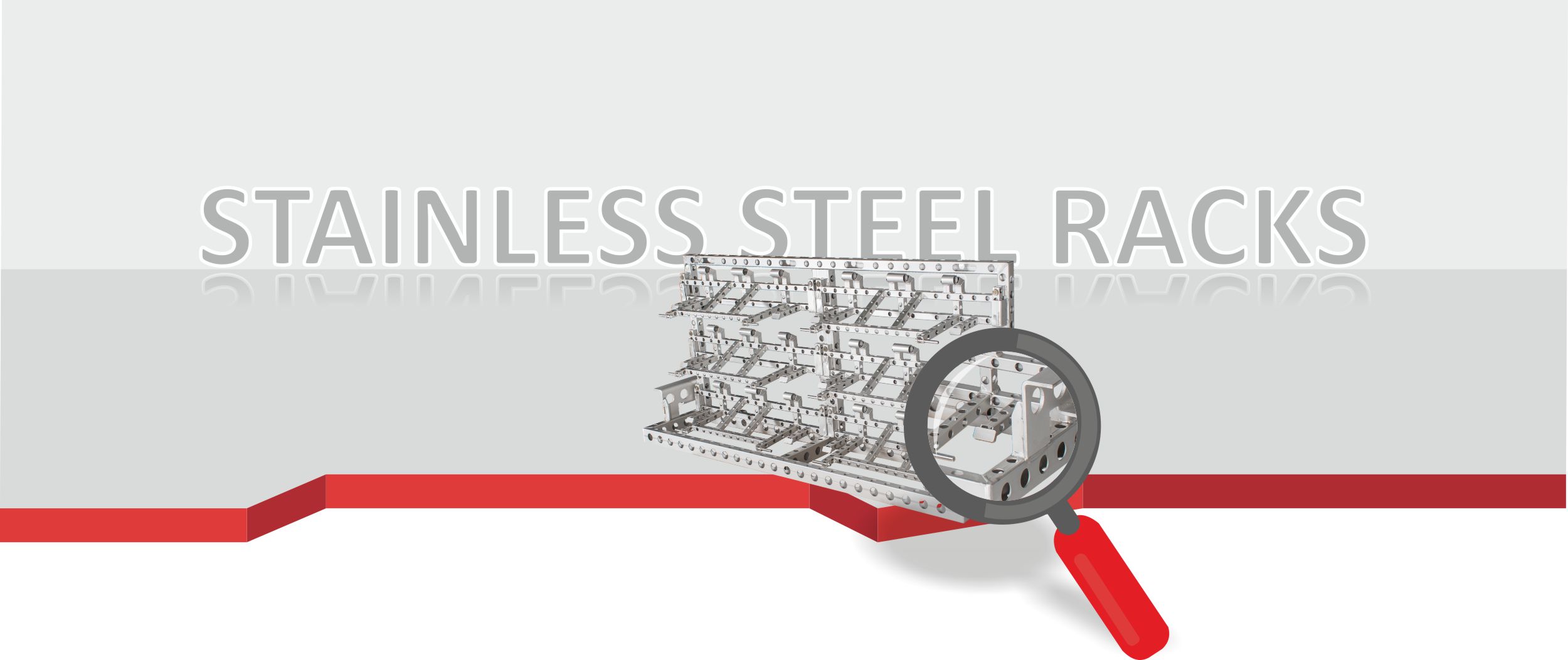 Stainless steel racks / stainless steel assemblies
We can also manufacture your racks and assemblies in stainless steel. To do so, we only use qualified, certified welders. We can manufacture these products based on your or our drawings.

Use the advantages of stainless steel.
Racks that travel through ovens and are exposed to high temperatures will be more durable if they are made of stainless steel compared to standard steel. These racks and pallets are also durable alternatives to plastic and other varieties if you are required to comply with food regulation requirements in your warehouses and premises. And stainless steel is also far better able to cope with the elements if your racks and pallets are exposed to the wind and the weather either frequently or at all times. Simply contact us if you have questions about stainless steel racks!